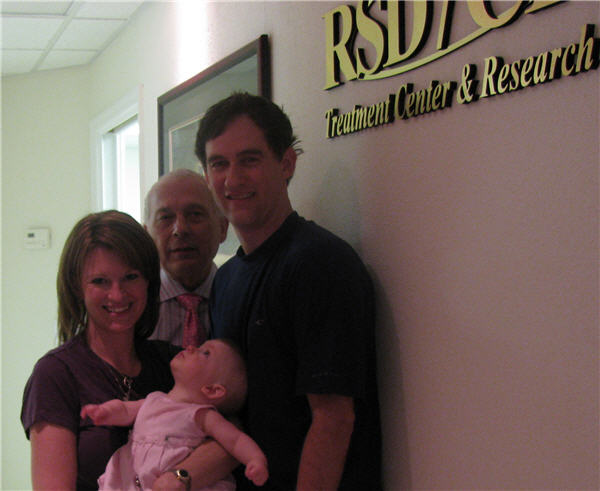 Shannon Stocker MD
Celebrates 2 Years After Ketamine Coma
The RSD / CRPS Treatment Center & Research Institute
VIDEOS
2 Years Post Ketamine Coma ~ 17 Minutes ~ 340K
Pre-Coma Evaluation ~ 50 Minutes ~340K
VIDEO ADDENDUM:

You may consider adding (1) other item to the current list of (3) that summarized the most important factors that were noticed for Shannon's recovery, and that would be sleep.
We both noticed a marked difference in her recovery from the pain and efficacy of the boosters between times when she was getting consistent sleep and when she was not. I realize that sleep could be lumped in somewhat with stress reduction, but because it was so important, it may be of benefit to further highlight it.
Greg Stocker (Husband)
PS: Cassidy's a girl of the 21st century and therefore has her own website, complete with photos, blog, and video that are periodically updated.
The site is www.mariacassidy.com
PAIN THRESHOLD GRAPHS
Measurement of Pain Thresholds .... Learn more
HOME | MENU | CONTACT US

The International Research Foundation for RSD / CRPS is a
501(c)(3) (not-for-profit) organization in the United States of America.

Copyright © 2005 International Research Foundation for RSD / CRPS.
All rights reserved.
For permission to reprint any information on the website, please contact the Foundation.